Our companion services can help
---
Enjoying good times with people you love and care about has some great benefits and contributes to overall wellbeing. There's nothing quite like having a good laugh with a friend or participating in your favorite activity with an old friend. Unfortunately, loss of companionship is something many people experience as they get older. This can be due to losing friends/family members or different due to health issues getting in the way and prevent your loved ones from socializing as much as they once did.
At Carefect Home Care Services, we understand the importance of companionship and how the absence of a companion can greatly impact the quality of life of an individual. Our caregivers are here to provide companionship services when needed. Whether services are needed for day-to-day activities or for an outing in the community, our caregivers are happy to be of assistance.
Our companionship services include:
Reading & conversation – having someone to share thoughts with and engage in meaningful conversation with makes life enjoyable. With age, eyes may become fatigued more easily and some seniors may need assistance with reading their favorite newspaper or book.
Walks – whether for health benefits or taking in nature, going for a walk with a companion can make the experience more enjoyable.
Senior center outings – this is another enjoyable outing many seniors enjoy because they can meet and mingle with other seniors and enjoy a sense of community.
Help with crafts, photo albums – stimulating the creative part of the brain through crafts and other creative projects has many advantages. Our caregivers are available to help your loved one explore their creativity.
Travel companion – exploring new adventures and discovering new places is something many seniors enjoy doing. Many find it more enjoyable when they have a companion to share new experiences with. Our caregivers are available to serve as travel companions.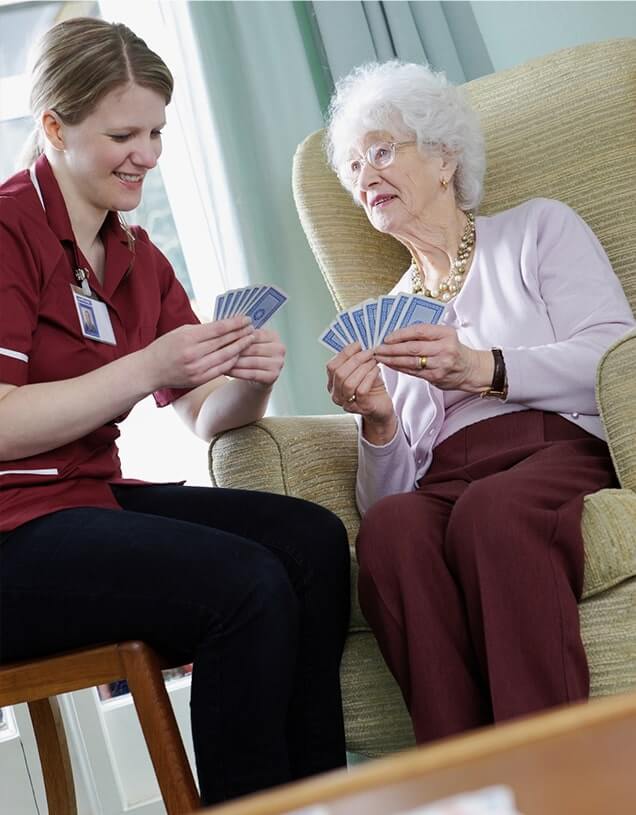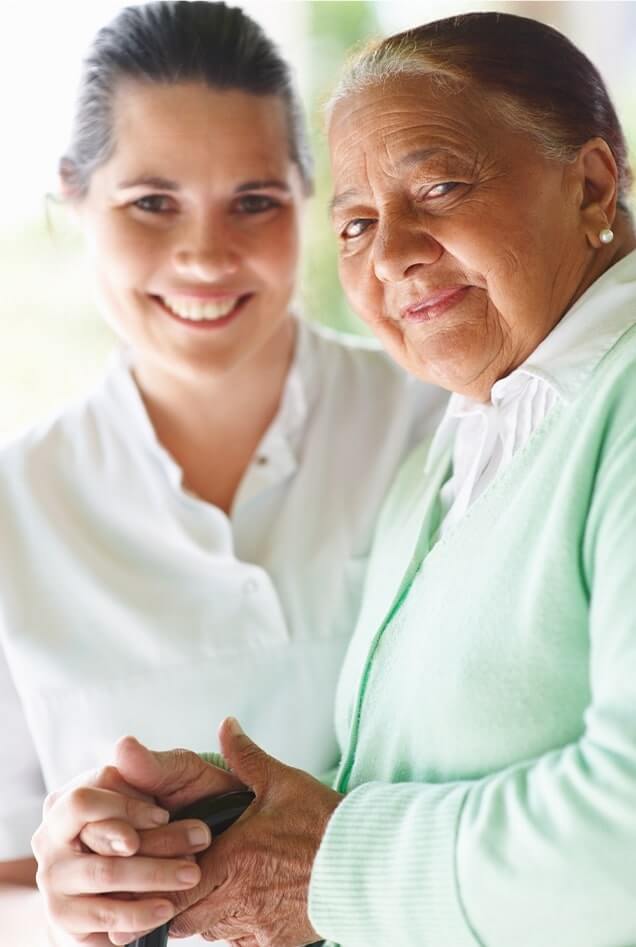 Shopping for groceries or clothing – having someone accompany you on a trip to the store and give feedback when needed is something many of our clients appreciate and value.
Playing games – this is an enjoyable activity that is bound to bring up many laughs. Whether it's a game of chess, dominos or cards, our staff can help your loved one engage in friendly competition.
Organizing – our caregivers are happy to lend a hand and conversation during tasks like organizing closets, bookshelves or even garages.
TV/Movies – watching TV often sparks conversation and it's great to have someone around to share a thought, laugh or insight with.
Dining out and visiting friends – our caregivers are here to provide company when our clients go on an outing or take a trip to visit friends or family.
Attending club meetings, plays, concerts – warmer months often bring many opportunities to go out to plays and concerts. Our caregivers are available to provide company for our clients as they attend events.
Gardening, planting flowers – many seniors enjoy outdoor hobbies like gardening. Our caregivers can assist by helping with some gardening tasks and good ol' conversation.
Letter writing – this is a preferred means of communication for many seniors. However, some ailments may make this activity challenging. Our caregivers are happy to step in and help our seniors stay in touch with their loved ones.
Benefits of Companionship
---
We are all social beings and that does not change with age. We rely on relationships with friends and families to get through seasons of life. Long-lasting friendships often provide opportunities to reminisce and have a sense of belonging. However, age brings change to our social lives and socializing may no longer be as possible as it once was. There are physical limitations that may prevent privileges like driving and sometimes dangerous conditions like snow during the winter months make it difficult to get out.
Another cause for decreased socializing is ailments that can make it difficult to enjoy activities we once did. Adult children may move away and become occupied with their own responsibilities, the death of a spouse, friends and the need for long-term care can spark loneliness and make it difficult to cope.
The benefits of our companionship services are:
Reducing loneliness
Providing assistance with daily tasks
Offering a listening ear
Providing a sense of belonging and security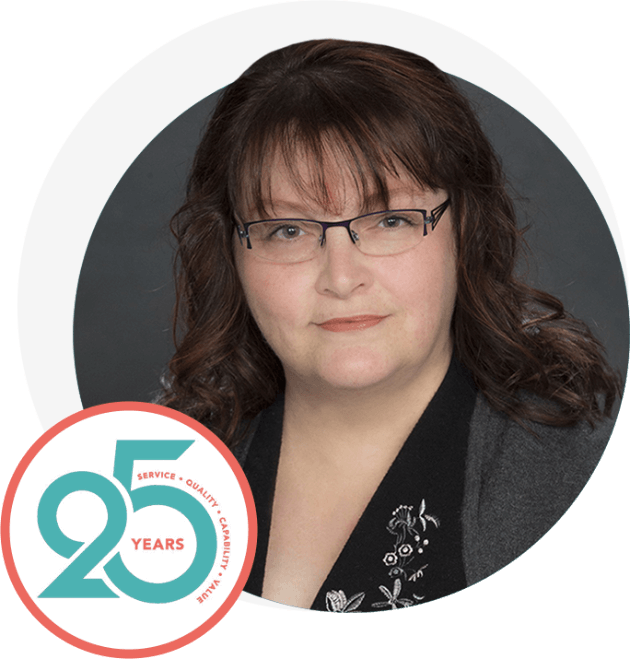 About Us
---
At Carefect Home Care Services, we value the needs of our clients and strive to provide quality support that caters to their needs without compromising on the independence they need to thrive.
Over the years, we have established solid relationships with familied in Toronto and The Greater Toronto Area (GTA) because we lead with compassion. We treat every client like a member of our own family. We understand the importance of getting to know the individual needs of our clients and their families. This is essential for creating a customized care plan, so we take the time to listen to your goals and priorities.
Every senior deserves to enjoy quality living and our team of experienced caregivers is highly trained on caring for the needs of your family member.
Certificated and Experienced Caregivers
Single Canadian Ownership (Not a Franchise)
Carefect Home Healthcare Services
---
Whether you are looking for an in-home caregiver to assist with daily living activities for an aging parent, companionship for seniors or someone who has just had surgery and is being released from the hospital, Carefect is here for you.