What is Dementia?
---
Dementia is a collective term used to describe symptoms that indicate cognitive decline. There are a number of diseases that may be responsible for this. The most notable signs of dementia are memory loss and trouble communicating and thinking.
The chances of having dementia increases as we age, but it does not necessarily mean it is a "normal" part of aging. There are several types of dementia which include:
Alzheimer's disease
This is the most common form of dementia. Its symptoms include confusion memory loss, mood swings, depression, and difficult communicating.
Lewy Body Dementia
This is a neuro-degenerative condition caused by abnormal structures in the brain.
Mixed dementia
A diagnosis of two or more types of dementia.
Huntington's disease
Similar to Parkinson's disease, this condition causes certain types of involuntary movements and includes dementia.
People affected by dementia often become disoriented even in familiar surroundings and may no longer recognize people in their family or other people they know. This is a difficult adjustment for both patients and their loved ones. We understand how taxing it is emotionally and physically to care for a loved one with dementia.
That's why we are here to help.
Our caregivers have expert training and experience in supporting seniors with dementia.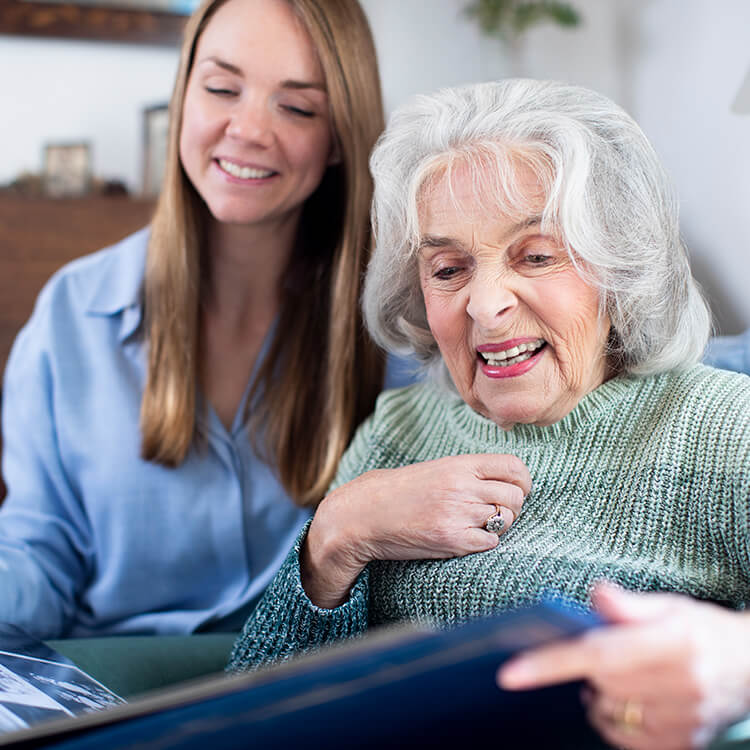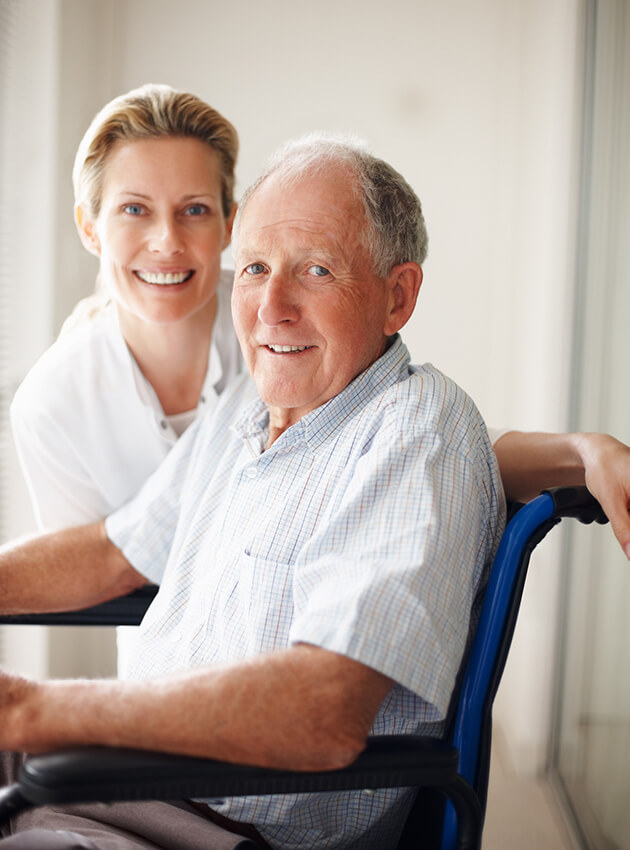 Goals of Alzheimer's & Dementia Home Care
---
Creating and maintaining a safe living environment
Due to the nature of dementia, individuals suffering from this condition often find themselves disoriented. It's important that the environment they live in will be as safe as possible. This may involve storing away household items that may pose a danger.
Companionship and Personal Services
As the disease progresses, taking care of the needs of individuals with dementia is necessary as they become unable to care for themselves. The need for companionship is often quite strong and loneliness tends to set in as the individual loses sense of who they are. Providing company at this time is critical. As the symptoms of the disease become more evident, caregivers step in and assist with personal care needs which includes tasks like bathing, toileting, grooming and housekeeping duties.
Life Enrichment Activities developed for individuals through each stage of care
Allowing seniors to continue to engage in activities that stimulate them each day is one way we encourage them to continue to enjoy life. It can go a long way in helping your loved ones to adjust to their new reality. Our caregivers are trained specifically to provide this kind of support.
Resources and information
Our clients and their families often have many questions about dementia. We provide resources and information to help them understand the nature of the condition and what support options are available to them.
Benefits of Alzheimer's & Dementia Home Care
---
Support for Family Caregivers
When family members learn that a loved one has been diagnosed with dementia, there is often a desire to commit to providing support on their own and finding a way to rotate shifts or have one family member designated to this task. While this may be the best decision for the family at that time, as symptoms set in, being the family caregiver can be overwhelming mentally, physically and emotionally.
We respect the decision families make regarding the care for their loved one and can provide additional support to relieve the family caregiver so he or she can take time to recharge. Enlisting support services from a reputable home care service provider like Carefect make all the difference for family caregivers and shift some of the day-to-day responsibilities that come with caring for someone with dementia.
Whether it is for a few hours a day or a few days a week, we are here to support you and your loved in any way we can.
Comfort of Receiving Care at Home
Another benefit of having a live-in or home care is allowing seniors with dementia to still enjoy living independently. With so much of their reality changing, keeping them in an environment they have grown to love can help them adjust to the mental changes they are experiencing.
Managing Behavior Response
People with dementia may experience agitation as a responsive behavior to the illness. This can also present as an actual physical resistance as the condition progresses. This can be very challenging for family members to deal with and understand. It's important to know how to diffuse the situation and help the patient calm down.
Our caregivers are particularly trained in supporting people with dementia so they can understand and know how to respond appropriately to such different behaviors.
Companionship
The need for companionship doesn't change as we get older. Grappling with the symptoms of dementia may bring about loneliness as one feels disconnected from friends and family. We believe our patients with dementia should still enjoy meaningful relationships and participating in activities they enjoy. Our caregivers are able to provide much needed companionship to our patients when they need it the most.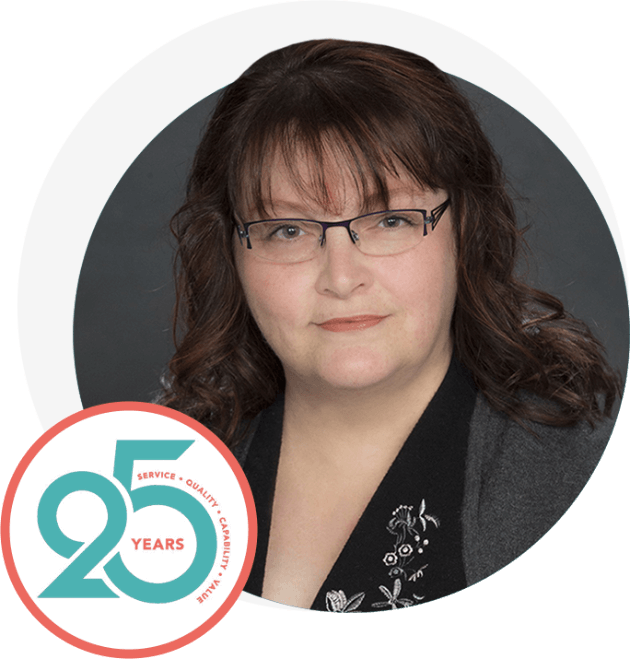 About Us
---
Carefect Home Care Services has a long history of providing quality living to seniors in the GTA. While we know aging is a natural process that requires adjustments, our goal is to be there to help our clients and their families through the changes.
We are proud to provide customized care plans that are tailored to each individual we serve. And because we know that needs change over time, our care plans are flexible and we are more than happy to accommodate your needs.
Our caregivers each have a wealth of experience and are qualified to provide quality support to our clients.
Carefect Home Care Services
---
Whether you are looking for an in-home caregiver to assist with daily living activities for an aging parent, companionship for seniors or someone who has just had surgery and is being released from the hospital, Carefect is here for you.
Additional Home Care Services
---