Live-In Care
Carefect's Live-In care services are suitable for clients who are looking for a way to maintain a sense of independence and ability to live in their home without sacrificing the safety, health and standard of living which they are accustom to.
Our live-in caregivers will assist with personal care tasks such as bathing, dressing, toileting; will perform household tasks during the day and general supervision during the night.
Live-in caregiver's working hours are mainly during day time. The caregiver must have a place with privacy to sleep and be able to get sufficient rest at night. Clients will need to provide full room and board for the live-in caregiver.
A typical 24 hour period will include 10 hours of intermittent work, 8 hours of uninterrupted sleep and at least 3 hours of free time (on-site).
24/7 Care
Carefect's 24/7 care services are suitable for clients who are in the need for "Around the Clock" care. Carefect offers complete coverage 24 hours a day 7 days a week, ensuring that the client will never be left alone. We will assign a team of caregivers to work with your loved ones. This team approach will allow us to substitute a caregiver in case of illness or emergency situation with a caregiver from the same team allowing us to maintain continuity of care.
For additional information on our medication reminders services, Please contact us.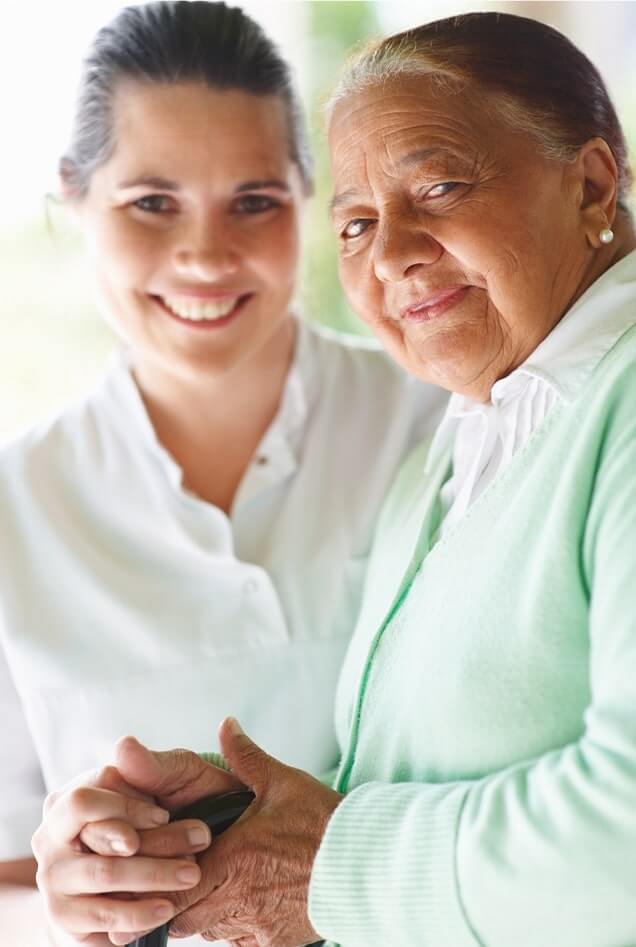 Certificated and Experienced Caregivers
All our healthcare experts and caregivers have been trained professionally and have the verified, relevant experience needed to provide the different home care services we offer effectively. All of our caregivers have valid First Aid and CPR training. Our caregivers are often provided with additional diverse training to enhance their skillset on specific service areas such as Alzheimer's and Dementia.
Caretaker Profile Match
We have developed a unique caretaker profile matching process to ensure that a client is assigned with the best caregiver available, based on the client's individual needs, preferences, limitations and type of service required. This process has proven to create a very positive environment for the client, their family and their assigned caregiver which results in a very high level of service and overall client satisfaction that is maintained throughout the whole service period.
25 years of experience
Our executive management, care managers and caretakers have very extensive work experience in the homecare-healthcare field and industry including public, non-for-profit and private sector (Canadian and International). Our staff's knowledge and experience are on display from the first time a potential client contacts us to discuss the different services we provide, and continues as we discuss the process of building their customized care plan and the selection of their caregiver.
Multiple locations
We provide all of our services in the major regions of the Greater Toronto Area (GTA) and beyond. Our current service areas include: Toronto (multiple locations such as Downtown, Etobicoke and Scarborough), the York Region (Markham, Richmond Hill and Vaughan), the Peel Region (Mississauga and Brampton) and more. Contact any of the branches that is closest to you to for more information.
Single Canadian Ownership (Not a Franchise)
All of our locations and operating regions are owned and operated by the same business entity and executive management. Without the limitation of separately owned and managed franchises, Carefect can maintain the same high standard of service our clients come to expect across all locations and at the same prices. In addition, all locations have the same availability to resources, such as the same staff and caregivers, even in the event that a client moves to a different service area.
Carefect Home Healthcare Services
---
Whether you are looking for an in-home caregiver to assist with daily living activities for an aging parent, companionship for seniors or someone who has just had surgery and is being released from the hospital, Carefect is here for you.