We understand how important it is to feel secure in your home environment, and to feel comfortable with others who are providing you with individual support. Our caregivers offer a level of support and interaction that helps seniors remain engaged in life, reducing their feelings of isolation and encouraging activities that stimulate thinking and promote physical well-being.
Recruitment Process
Carefect provides peace of mind to its clients, their families and external service providers due to our stringent employment process. Carefect has a comprehensive recruitment process that emphasizes professionalism, expertise and qualifications. We select and screen candidates very carefully through pre-employment interviews, mandatory police background checks, reference checks, and ongoing evaluation to ensure the most competence staff is on hand to deliver quality care.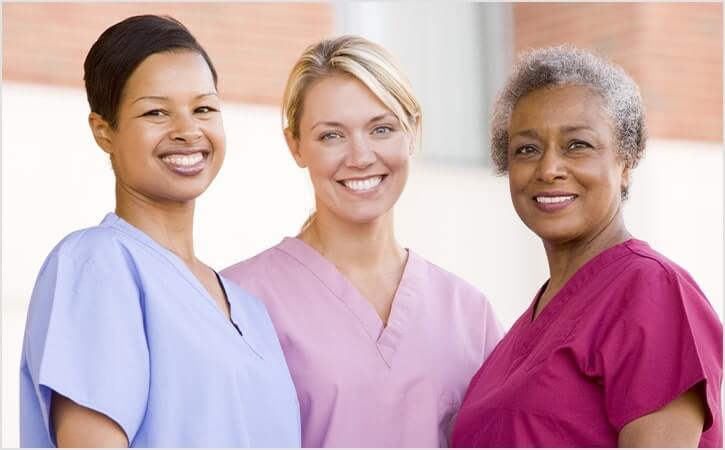 Professional Training
All of our caregivers have had formal training such as Personal Support Worker (PSW), Health Care Aid (HCA), etc. They all come to us with at least one year of verifiable experience working with mature adults. All team members are qualified in First Aid and CPR, and undergo an ongoing diverse training and development program to up-skill their level of competency.
To meet the needs of our culturally diverse community, Carefect employs numerous caregivers who are bilingual.
Background and References Checks
We apply two methods of research to find out about our caregivers performance and their background. We ensure they have valid work permission and a clean criminal background check. We then call references-clients they have worked for over the past few years and personally speak to them and/or family members. We ask questions such as: how long did this person work for you? Was he/she on time? Did you find him/her personality to be a fit with your family member/s? Was he/she knowledgeable about care giving? What would you say his/her strengths are and what (if any) are his/her weaknesses?
Caregiver Assignment
After we do the initial assessment in your home or at the facility, we come back to the office and carefully review your needs, experiences, and interests. We take that information and chose a qualified caregiver who we believe would be just right for you. Our care manager will then periodically visit or call the client to supervise and support the caregiver as well as continually assessing the home care needed and the quality of care given. At any time we are available to you and your caregiver, simply call the office.